Interview with Artist Lorenzo Brini
By Hannah Atkinson, Edoardo Curi, Marie Glaser, Haylee Hickey, Katherine McCarthy, Veronica Pimentel Faria
Photos by Hailey Hickey

In preparation for the TuttoToscana week in NYC, which includes for the first time an art event, FUA students of the course of Art and Places: from Renaissance Florence to Contemporary Metropolis, met with artist Lorenzo Brini. He will have the honor of representing FUA in New York City. His work will be showcased at an exclusive venue in the Big Apple where Apicius, the FUA International School of Hospitality including the class of Special Events Management, are preparing to host a very special Aperitivo with "Fragments of Tuscany".
On our second day of school in Florence, someone knocked on the door of our classroom: it was artist Lorenzo Brini. We will be curating his exhibition in preparation for his solo show entitled "Fragments of Tuscany" which is the theme of the 2017 edition of TuttoToscana. Lorenzo entered the classroom timidly, yet with a disarming smile. He was holding a package of what we were soon to discover was his artwork for the New York adventure. Despite it being October, the weather was still beautiful in Florence so we decided to move outside for a very special studio visit.
We learned that 32-year-old Lorenzo Brini began his career in art in 2007. Originally from Pisa, he studied industrial design. Eventually, this lead him to explore drawing and painting. Brini described his creative process as the materialization of conscious and unconscious thoughts brought to life usually by meditation. "I understand more about myself," he stated, describing the enrichment he gains from drawing. The artist pointed out that for this exhibition in particular, he decided to use mixed media, including ink and watercolor on cotton paper. He felt this allowed him to achieve extremely expressive, yet unforeseen, marks. Using the concept of TuttoToscana, which is dedicated to the many Fragments of Tuscany, he was able to merge his own private memories and thoughts with a collective knowledge and image of Florence and its region.
When we asked Brini about his expectations from the solo exhibit in New York City, he stated: "I'm staying open to the unforeseen. I hope my drawings connect with new people and that through my artwork they can find their own path of contemplation based on aesthetics or curiosity towards our rich culture and landscapes"
We wish the greatest luck to Lorenzo in New York. Hosted by art aficionado Katie Rosenberg on October 25, Fragments of Tuscany will not only showcase his drawings, it will also be the setting for a live performance by Brini, paralleling the culinary performance of FUA students under the guidance of Apicius master chefs.
Follow our journey from Florence to NYC on Facebook.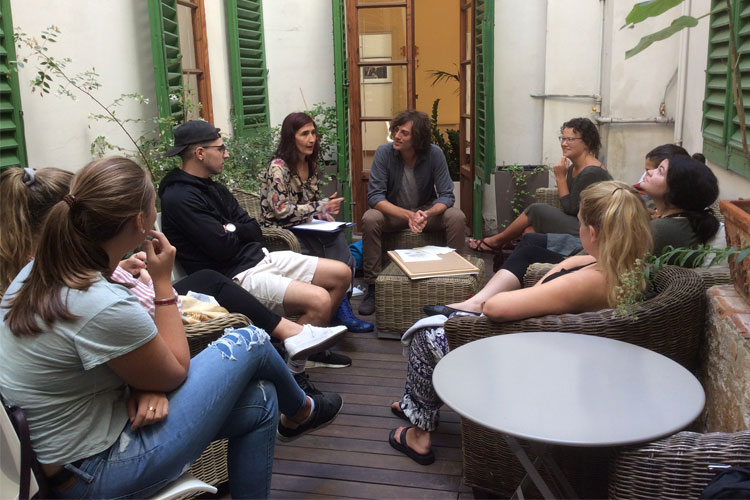 The Art and Places Class meets Lorenzo Brini In Florence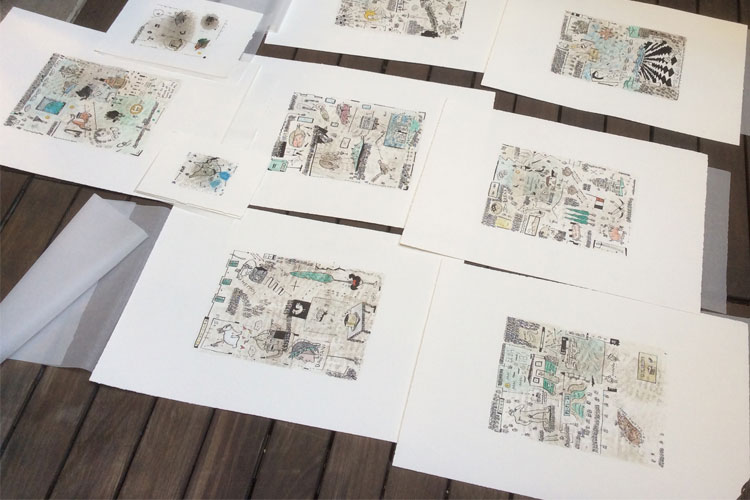 Artwork for NYC Exhibition by Lorenzo Brini