Osteria Del Calciante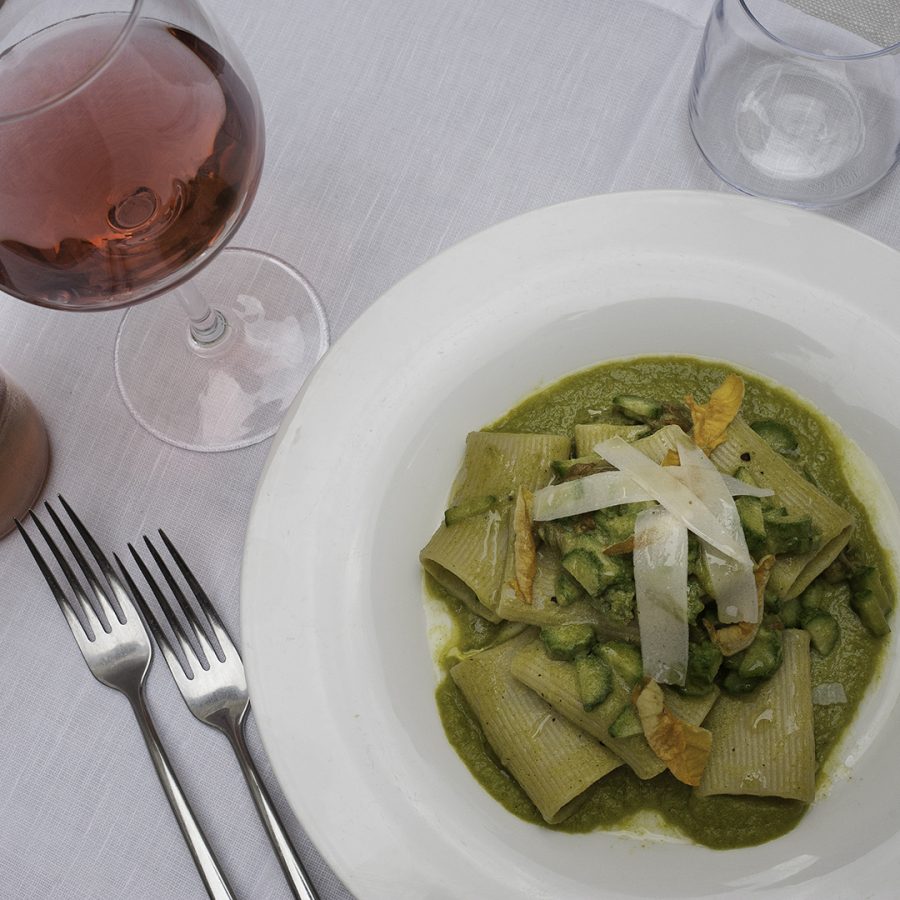 By Allie McKean, Ashleigh Gentile, Carly Marchitto, Taylor Horine, Maria Hanchuck, Sophia Cerchiai
As one of the best reviewed Osteria in Florence, Del Calciante gives off an old-fashioned feel as it is dedicated to the Calcio Storico Fiorentino "historical football" – an early form of football (a combination of soccer and rugby) that originated during the Middle Ages. There are incredible pictures of the game decorating the walls. The sport is said to have started in the Piazza Santa Croce in Florence, which is about a 5-minute walk from the osteria.
The owners are two former players (Calcianti), and they have amazing stories to tell of the game, and oftentimes there are also other players having dinner there!

The atmosphere of the restaurant goes along with the sport bar feeling, being a small establishment with a unique feel. The lights were slightly dimmed with the chairs and tables created out of wood with no tablecloths. The staff is very welcoming and patient, helping us in our choice of food and wine and making great suggestions for wine pairings.


The food was authentically delicious as well as the wine. Examples include Florentine specialties such as Coniglio dell'arte minore dei beccai, a marinated and fried rabbit meat and Pici Cacio e Pepe e Tartufo, a delicious cheese and truffle pasta. We loved how the local tradition is reflected in the choice of wines, most of the wines in the cellar are locally sourced and of DOC/DOCG demonomination. We ended up going with Chianti IGT, under the suggestion of our hosts, and we didn't regret it.

We would recommend Osteria del Calciante to anyone who is looking for reasonably priced, authentic Tuscan cuisine, and especially to someone who is looking to get away from the
tourist traps. Although the restaurant is closed on Sundays and Mondays, the hours of operation make this osteria a perfect place to go out for lunch or dinner. Being an osteria, the menu is a short selection of simple fare with an emphasis on pasta and meat specialties with some vegetarian options.

As we were leaving the restaurant, a woman at another table asked us where we were from and what we were doing in Florence. Although she was from Germany, she was visiting a
friend who is local. We talked with her for a while, which added to the friendly atmosphere of this osteria. The staff made us feel welcome and were truly interested and friendly towards us, making sure that we had the best experience possible while dining here. Highly recommend!