Pesto Ligure: Basil Pesto Sauce From Liguria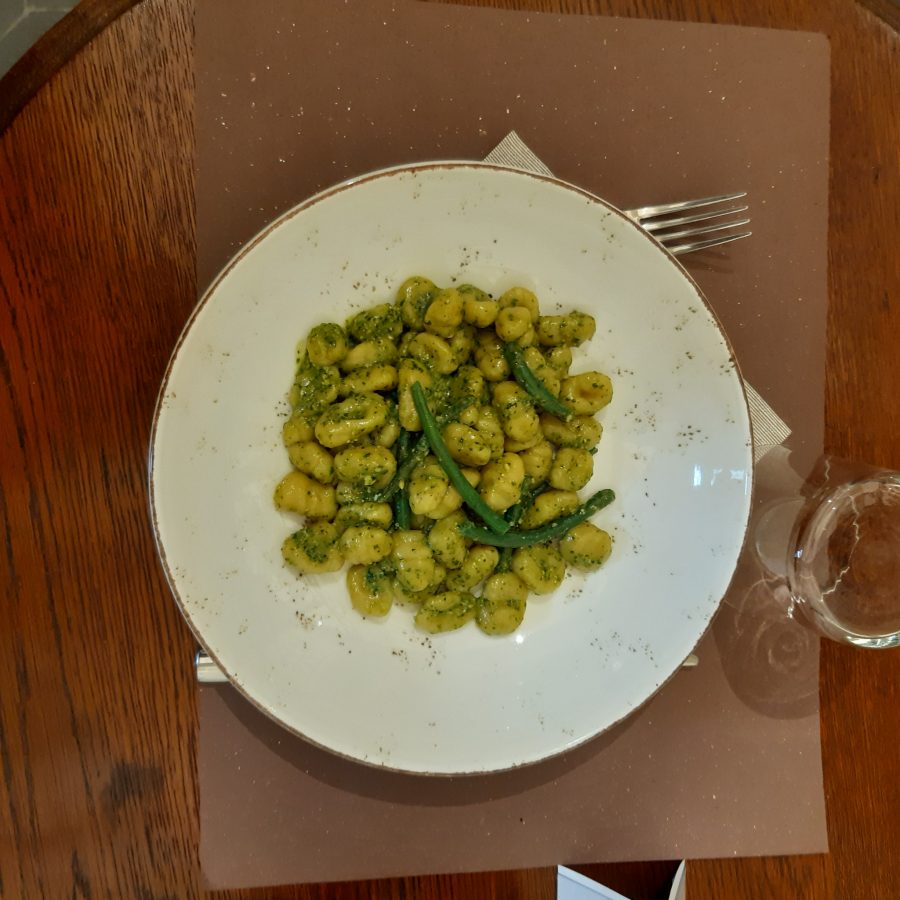 Add extra flavor to your everyday recipes with this easy to follow recipe from Apicius culinary arts students and faculty. Hailing from Genova, in Liguria (a region famous for its basil), pesto is a delicious sauce that can be used in a variety of food and settings.

Serves: 6

Ingredients
80 g fresh basil leaves
200 g extra virgin olive oil
60 g parmesan cheese, grated
40 g aged pecorino cheese, grated
50 g pine nuts
1 garlic clove
salt to taste

Procedure
Rinse and pat dry the basil leaves. Place cheeses, garlic, pine nuts and olive oil in a blender and mix to a creamy consistency. Add the basil leaves and salt to taste. Mix in lapses to avoid heating the basil. Put the sauce in a glass container and with olive oil.

To serve
Use some of the pasta cooking water to melt and heat the pesto before dressing pasta or gnocchi. You are now ready to enjoy your freshly made pesto. Although pesto is commonly used to season pasta, be sure to try and use it in other recipes as well. Pesto also works great