Pizzeria Il Vico del Carmine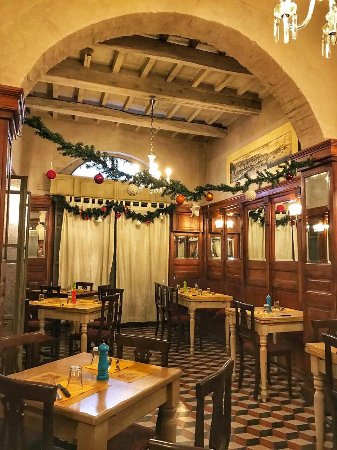 Review by Lindsay Antaya, Janine Schwendemann, Charlotte Smith, William Gildea and Andrew Brazel
Our group had a wonderful experience dining at Vico del Carmine. Before our meal, we were excited to attend a pizzeria as it is a favorite dish and a bit more casual. We made reservations online based on recommendations from past customers, and were happy that we did not need to wait for a table. The restaurant was busy but not overcrowded, so the reservation was not necessary when we went. Located across the river, the pizzeria was filled with locals, which we enjoyed. Upon arrival, the wait staff was friendly and we felt welcomed despite being American students. It was a little further than what we are used to, but it was nice to see that side of Florence.
The menu of this establishment is dedicated to creating Neapolitan-style dishes, and the speciality is undoubtedly the pizza. The menu did include other traditional dishes however, such as spaghetti with seafood, and gnocchi with clams. To start, we ordered the cheese dish with salami and honey. Everything tasted extremely fresh, especially the cheese. The honey was also tasty and several group members thought it was the best honey they've had in Florence. For our main courses, we ordered two pizzas to split amongst the table. First, we got the Margarita co "Piennolo," which was similar to regular margarita pizza but with fresh tomatoes. We were able to observe that the pizzas made at this restaurant are cooked in a wood-fired oven, which resulted in a soft crust, a classic characteristic of authentic, Neapolitan style pizza. We also got the Four Stagioni pizza, which had tomatoes, ham, mozzarella, mushrooms, and fish. The fish was extremely fresh, and our group was surprised by how much we enjoyed this dish. To drink, we got a bottle of the house white wine which was sensibly priced, yet was still great quality.
Overall, the establishment was amazing and we fully recommend this place to anyone looking for a more casual place to dine, that still serves authentic pizza with the freshest ingredients. All of the staff is very friendly, willing go out of their way to accommodate you, while serving some of the most authentic-style pizzas in Florence.
Pizzeria Il Vico del Carmine
Address: Via Pisana 40/r
Tel.: 055 233 6862
Hours: Daily dinner 7:30pm – Midnight; Sundays Lunch 12:45pm – 2:45pm