Tuscan Chicken Liver Paté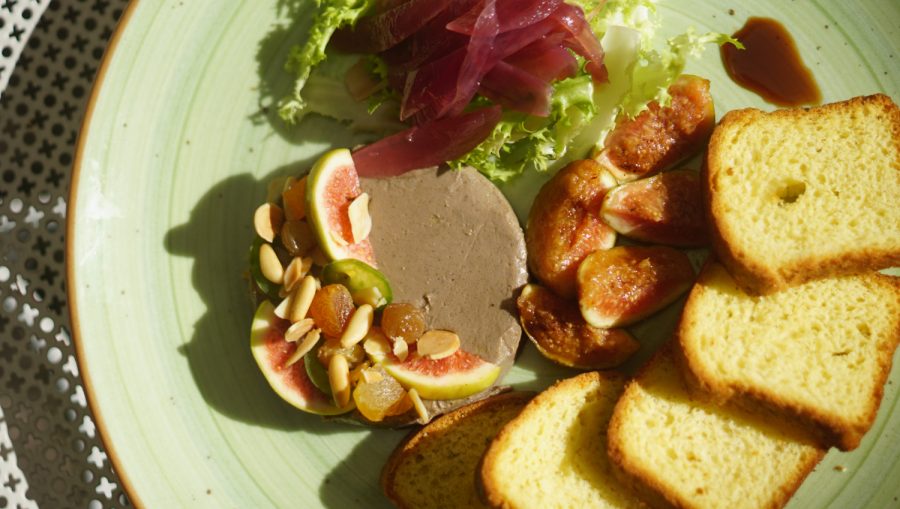 By Riley Hostutler
A rich dose of Unami spread on traditionally toasted country bread has been served on Tuscan dinner tables for every holiday for years. It is a grandmother to Tuscan culture. This rustic, piquant, rich, and sensible antipasti holds its tradition to the Italian peasants who improvised with what they had and let nothing go to waste. This recipe makes great use of day old bread or cheap chicken livers, making it a dish easy to create. The aromatic sage mixed with savory chicken livers and anchovy fillets make this course filling and tasty, giving a taste of the Tuscan countryside wherever it hits your tastebuds.
Serves 4
Ingredients
500g Chicken Livers (cleaned from all pellicles and veins)
4 Shallots
5 medium sized Sage Leaves
100ml Vegetable Stock
350ml Vinsanto
180-220g Unsalted Butter
1 tablespoon Capers
5 Anchovy Fillets
5g Gelatin Sheets
Method
Begin by searing the chicken livers in a pan with evo and salt. In a separate pan, cook the shallots and sage leaves with evo until soft. Combine the chicken livers and shallots. Then, add 60% of the vinsanto and cook at medium heat for 2 minutes. Then, cover the chicken livers and shallots with vegetable stock and let cook until thoroughly but still moist. This should take around ten minutes. After cooking, put the chicken and shallots into a food processor and purée while still hot. Add gelatin to the food processor. Then, add butter and remaining vinsanto. Flavor with capers and anchovies to your liking. Season to taste. Finally, pour the creamy purée into silicon molds and refrigerate until ready to serve on traditionally toasted Tuscan bread.