Vivoli Gelateria Serves Winning Array of Flavors While Contributing to a Delightful Neighborhood Atmosphere
By Kirsten Wandrey
Every visitor knows: when in Italy, you must try as many gelato varieties as possible. In Florence, this is especially good advice. The city has a long-running connection to gelato, as the alchemist Cosimo Ruggieri is frequently credited with inventing the earliest form of gelato in the court of Caterina dei Medici.
Gelato differs from typical ice cream in that it contains less butterfat and less air, meaning it is thicker in texture with more flavor. This difference is why many consider gelato to be a superior dessert to traditional ice cream, and there is no better place to explore gelato varieties than Florence.
Located near Santa Croce in the Florence city center there is one such gelato shop. Vivoli is the oldest gelateria in Florence and has been serving their delicious products since 1929. Vivoli's production process does not use any type of preservatives, additives or dyes, making a truly authentic gelato. Flavors are made fresh each day for the optimal quality of product, and the
difference is noticeable when compared to other gelato shops in town.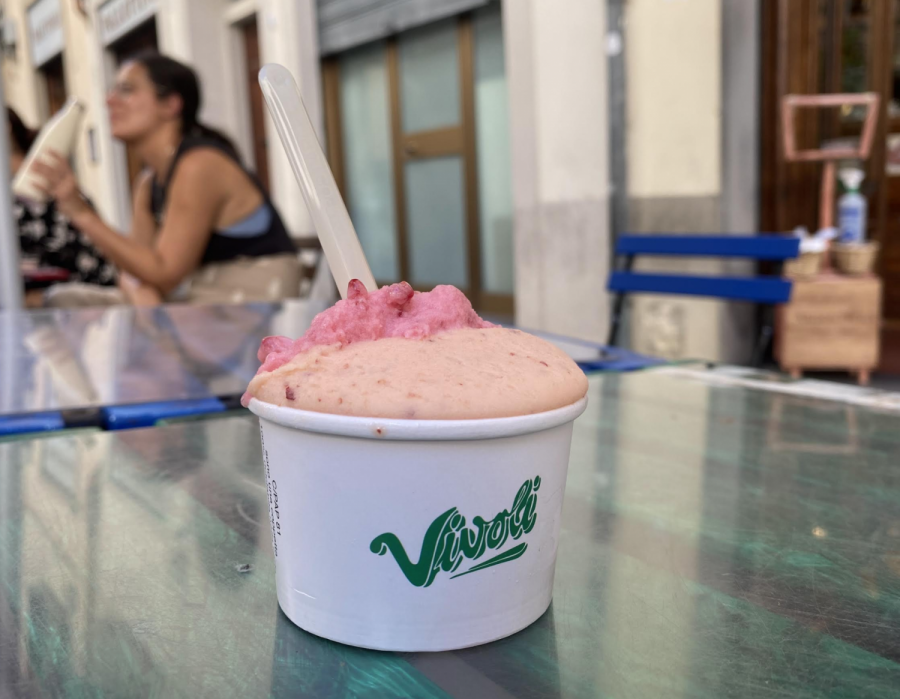 Initially titled Latteria Vivoli, the shop was founded by Serafino Vivoli, one of three brothers who chose to move to Florence, aiming to improve the family's situation after falling on hard times. Eventually, each of the three brothers moved to Florence and worked to expand the shop into the community landmark it is today. In 1936, the Vivoli family was even able to open a second summer location in Saltino.
Devastation followed in 1966 after a disastrous flood that damaged much of Florence. However, the Vivolis were able to rebuild with impressive speed and reopened for business only two weeks after the flood. The original Santa Croce location still stands, and although it has gone through a series of renovations, it still contains all of its original charm and friendliness.
After visiting a few times, I've noticed that one factor in creating the winning atmosphere at Vivoli is their extensive flavor collection. They offer many unique selections like limoncello and mojito. The mojito flavor is reminiscent of the popular cocktail, with the same familiar sweetness and hint of lime. This creamy take on the mojito drink packs in a satisfying amount of flavor and is perfect to enjoy on a hot afternoon. On the other end of the spectrum is dark chocolate. Immediately recognizable from its rich color and even richer flavor, this gelato contains just a hint of bitterness to enrich a typical chocolate experience.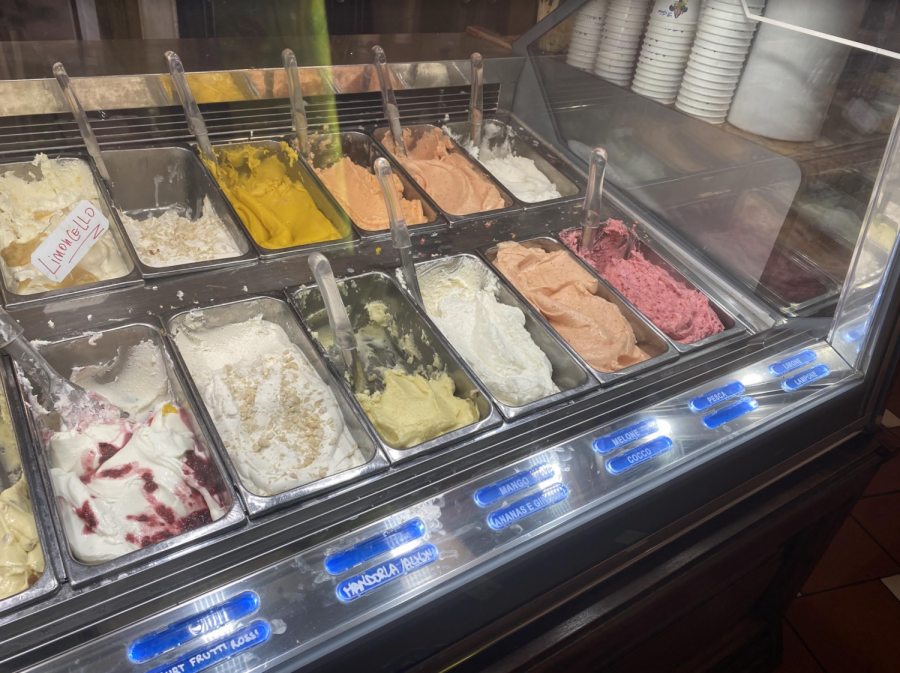 Other standouts are the raspberry and peach flavors, which contain pieces of the real fresh fruit that contribute to a magnificent experience. Somehow these flavors manage to be even more refreshing than eating a ripe peach or raspberry– a notable accomplishment for a dessert. Light and airy, I would recommend any of the fruit flavors at Vivoli for their distinctive quality. Some other available fruit flavors include mango, melon, pineapple and coconut.
The shop is open until 11 p.m. most nights, so you can stop by and enjoy a treat well into the night. Prices are also very reasonable, with a small cup or cone starting at only 2 euro. The Vivoli staff are engaged, helpful, and knowledgeable about their product at all times. Even when working the late shift, employees are willing to answer any questions and offer a free sample. Their experience shines through for a satisfying customer service experience. When I wanted to know about the store hours and ingredients in certain flavors, the staff knew the right information immediately and answered with a cheerful smile.
Ordering can be slightly confusing, especially for first-time tourists, but employees were helpful and told me how the process works in a very friendly manner. You must first order at the counter to the right of the front door, stating your desired cone or cup size, and then carry the ticket over to the gelato counter to specify your flavors.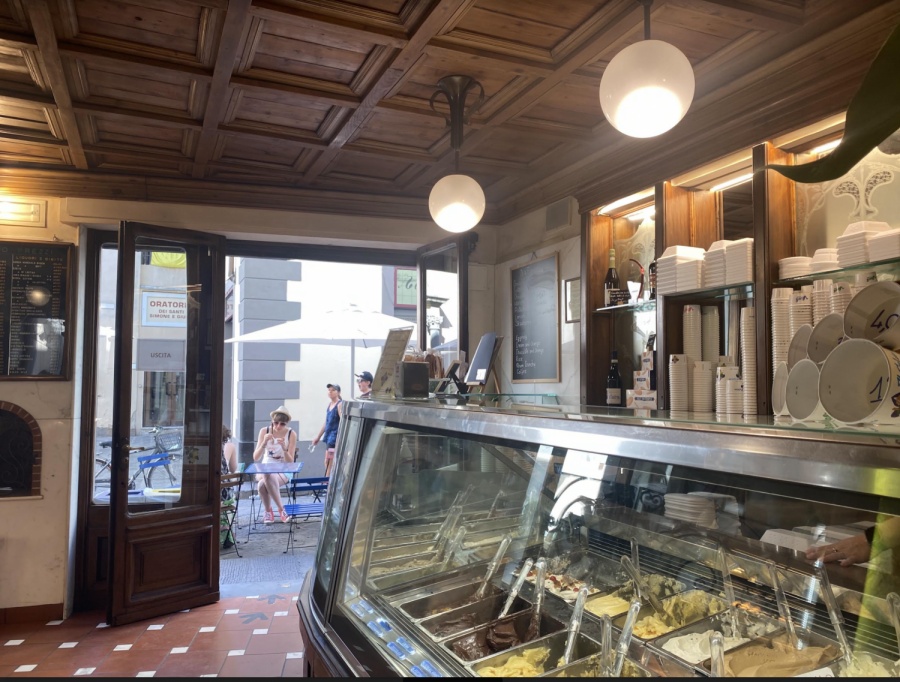 Vivoli's shop has substantial indoor and outdoor seating, so you can either bask in the air conditioning or enjoy the fresh air. I observed plenty of places to sit, and the store did not feel overcrowded despite being busy. Umbrellas are provided above outdoor seating as well, for an enjoyable eating experience that allows for a cooling break from the city grind.
Overall, Vivoli is a standout player in the Florentine gelato scene and a worthwhile stop for any tourist or local resident. Their expansive menu, spacious shop, family ties and approachable staff makes this historic community pillar well deserving of its popularity. Visit the Vivoli website for more information or stop by their shop at Via Isola delle Stinche for an unforgettable gelato experience during your time in Florence.