A classic garlic, chili, anchovy, and breadcrumbs pasta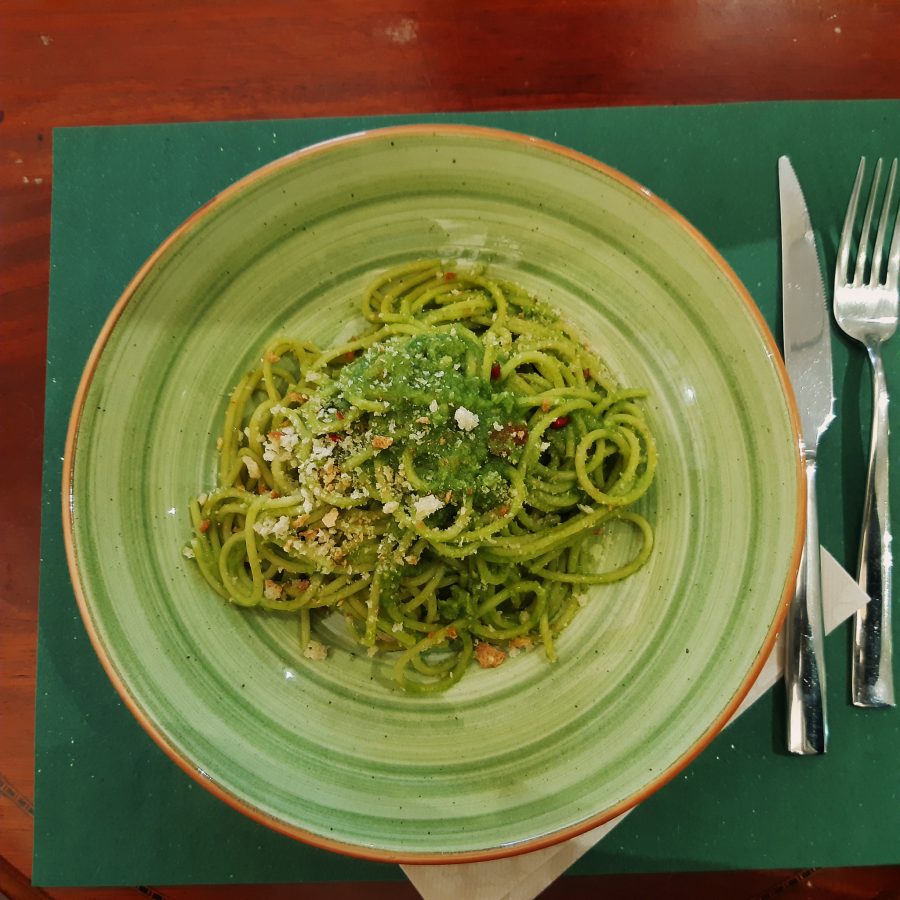 This dish is a new take on a timeless Italian classic. Anchovies are a historic staple of budget cuisine since they were an inexpensive way to imbue a dish with flavor. The same goes for this remake that requires just a few ingredients but delivers an intense taste.

For the garlic-parsley sauce:
100 gr parsley leaves
10 garlic cloves
750 ml water
100-150 gr bread, white part only
Blanch the garlic three times, always in clean water. Roast garlic lightly with a little butter until light brown. Using a blender to puree the garlic, parsley, and water using bread as a thickener: the resulting sauce must be thin and smooth. Season with salt to taste.

For the breadcrumbs:
Dehydrate some stale bread in the oven at 110°C. Crush – not too finely – with a food processor. Toast the bread crumbs in a pan with olive oil, stirring constantly for an even browning.

To prepare the pasta:
Cook the pasta according to the package instructions and toss in the pan with 2-3 filets per person of anchovies and chili. You can add some cooking water to add an overall creamier texture.  Add the garlic-parsley sauce, more olive oil, and toss the pasta making sure that it stays "wet" (not watery). Add the breadcrumbs and toss away from the heat.
Garnish with some parsley leaves and serve while still hot.