Bread Pudding with Spinach and Almond
by Riley Hostutler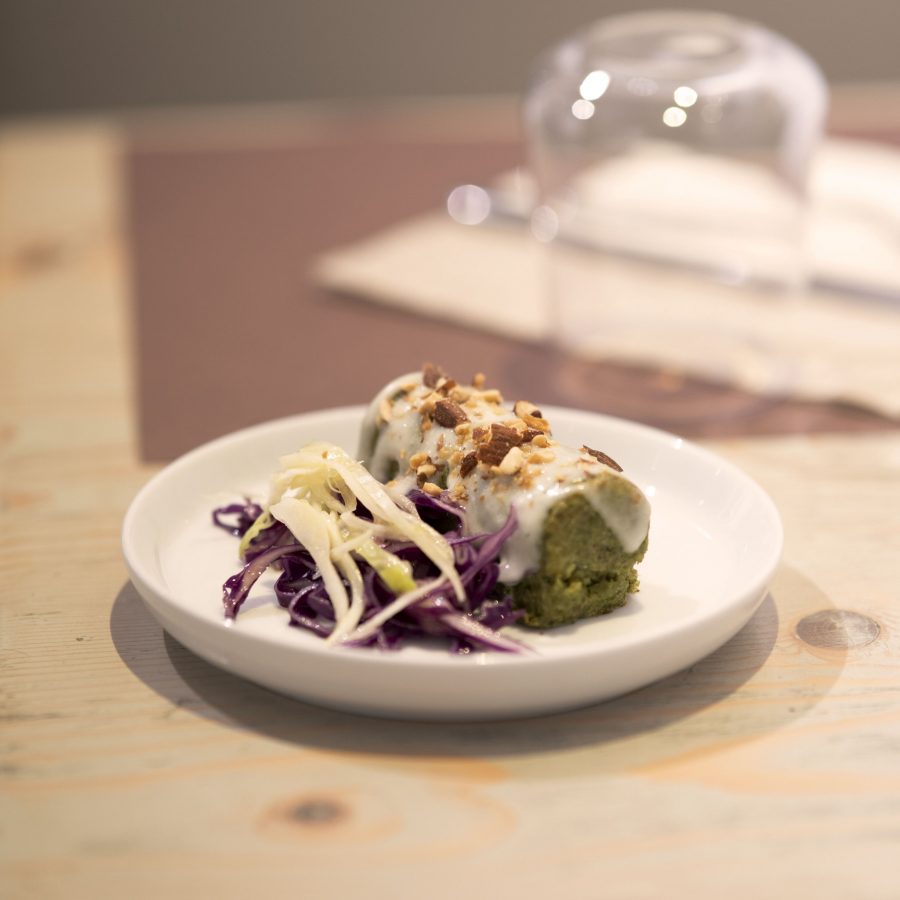 Italian cooks are always making sure nothing goes to waste, and bread pudding is a prime example of that. This desert takes day-old stale bread and turns it into a creamy base with sweet or savory toppings. The recipe began in prehistoric times when medieval bakers used hollowed-out loaves of bread to hold deserts. They would take the hard interior of the bread and pair it with a fat (like butter or nuts) to create a special treat. Today, the dish can be found at upscale restaurants. When dipping the bread pudding into Montasio PDO cheese fondue, consumers are transported to the northern parts of Italy, where Montasio cheese originates, and even into Switzerland, where fondue is a staple dish. This recipe hasn't disappointed taste buds in hundreds of years!
Makes 4 servings
FOR THE PUDDING:
Ingredients
500 ml milk
200 g stale bread
100 gr cooked spinach, finely chopped
150 gr blonde opinion, finely chopped
25 g olive oil
70 g grana, grated
3 eggs
Sliced almonds to taste
Salt, pepper, nutmeg to taste
Method
Begin by cooking the spinach and onion together on the stovetop. Next, cube the bread and soak it in milk until it becomes very soft. Then, drain the bread and squeeze all of the milk out. Add olive oil, cheese, and eggs to the bread and purée. Additionally, put spinach, onion, and nutmeg into the mixture. Salt to taste. Pour the purée into baking mounds and bake at 180 degrees Celsius for 30 minutes (less time if in single portion molds).