Spaghetti Cacio e Pepe (Cheese & Black Pepper)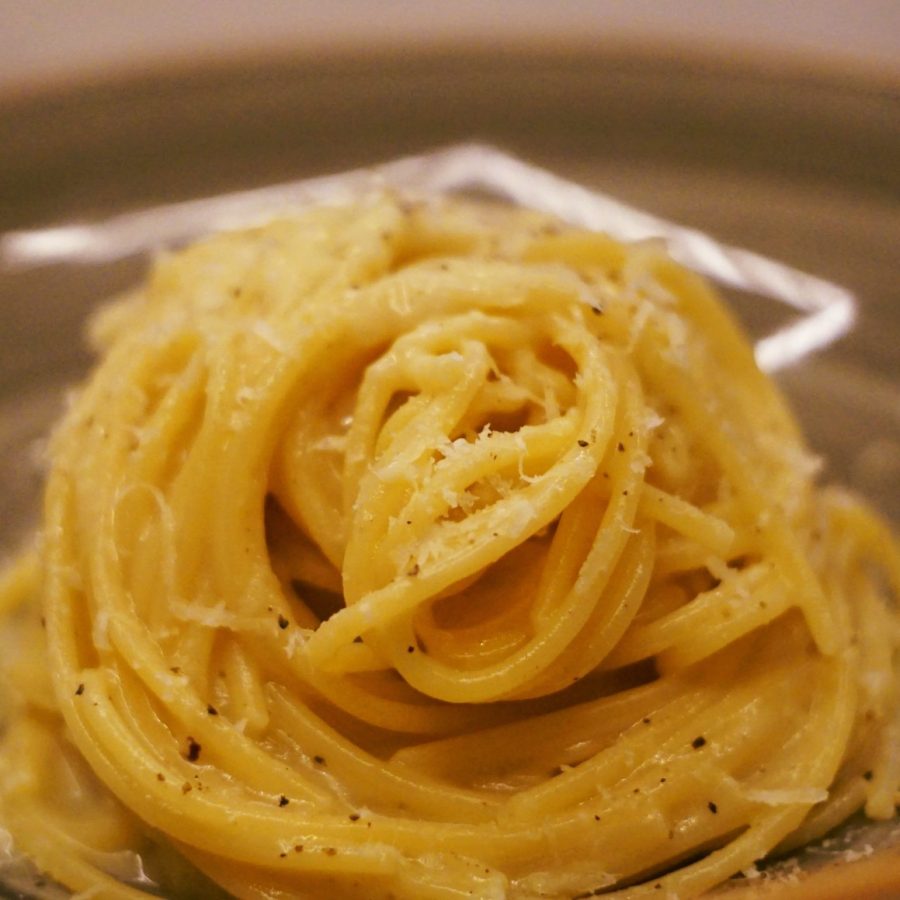 As easy recipes go, there is no simpler Italian dish to make for yourselves. The grandfather of the american mac and cheese, it's well known all over italy as one of the most iconic dishes to come out of rome after the carbora. Invented in the working class neighborhoods, it was meant as a dish to be made quickly by wives for their hungry husbands that needed a fast lunch with a lot of calories before going back to work. Despite its humble beginnings and short list of ingredients this dish has captured the imagination and stomachs of chef's all over the world thanks to its rich texture and flavour. So we bring it today to you in all it's minimalist and delicious glory.

Serves 4
Ingredients
1 lt whole milk
200 gr roman pecorino, grated
2 tbsp Pepper, freshly grounded
400 gr spaghetti
Warm up the milk in a pan and add cheese, let rest off the heat for 5 minutes. Blend high speed with an immersion blender for 2 minutes until you get an homogeneous mix. Cook the spaghetti in a pot in boiling water with a fistfull of salt, when al dente, drain the pasta and add it to the pan with the cheese fondue. Mix all together, add the pepper, then serve on a plate while still hot and you're ready to go!