Pumpkin and Amaretti Risotto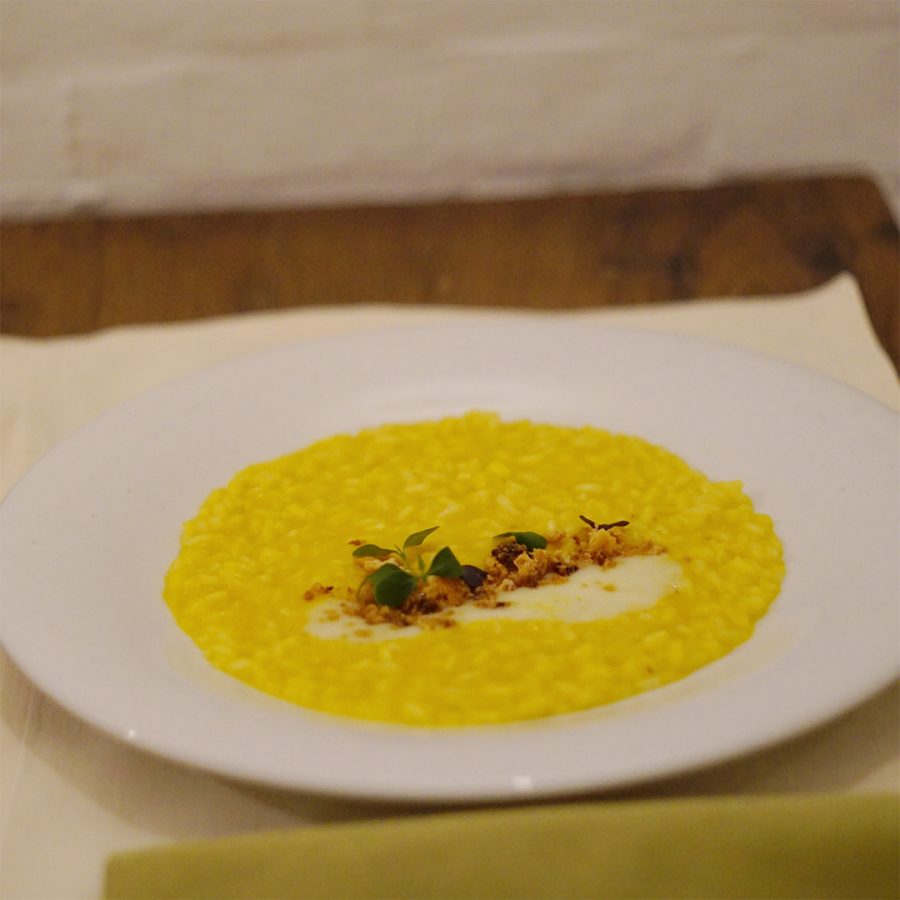 Fall is pumpkin season, the sweet orange colored vegetable pops up in many recipes all over Europe and North America, from the iconic American pumpkin pie, to the traditional German pumpkin soup. Italy has no shortage of pumpkin based dishes, given the over 500 varieties of pumpkin that can be found all over the country that lend themselves to a great deal of experimentation. From pumpkin ravioli to pumpkin lasagne, there is a range of recipes from sweet to savory. The recipe that we bring you today lands somewhere between sweet and salty, a risotto that mixes pumpkin with the traditional almond flavored biscotti called amaretti. This is a match made in heaven, giving the dish a sweet and distinctive flavor. It requires some prep time like many risottos, but the result is well worth the work. Try it for yourself!
Ingredients:
650g pumpkin or butternut squash, peeled, deseeded and cut into 2cm chunks
1 tbsp olive oil
30g unsalted butter
1 onion, finely chopped
300g carnaroli risotto rice
75ml white wine 
500ml fresh chicken stock
40g parmigiano reggiano, finely grated
1/2 lemon, zest and a squeeze of juice
2 crunchy amaretti biscuits, finely crushed
30 g duck foie gras escalope
Method:
Start by preheating the oven to 200˚C. On a large baking tray, toss the pumpkin with 1/2 tbsp oil, season everything with salt and pepper to taste. Spread in a layer and roast for 45 minutes, turning halfway. Once completely roasted, pure' half of the pumpkin and dice the remaining into small chunks, set aside so that we will use it later.
Meanwhile, heat the remaining 1/2 tbsp oil and 10g butter in a large pan and fry the onion over medium heat for 10 minutes. Stir in the rice, turn up the heat slightly, then add the wine and let it bubble until it is absorbed. At the same time bring the stock to a simmer in a saucepan.
When the broth is warm add a ladleful of hot stock to the rice, let it simmer and stir until all the liquid is absorbed. Repeat this step until the rice is al dente after about 10 minutes.
At this point stir in the chunks and pureed pumpkin, complete cooking by adding butter and parmigiano cheese.
Once ready, plate the risotto in a shallow dish. Top with the crushed amaretti, and finish with a seared duck foie gras escalope.