Deep-fried eggplant, legume croquettes and carrot puree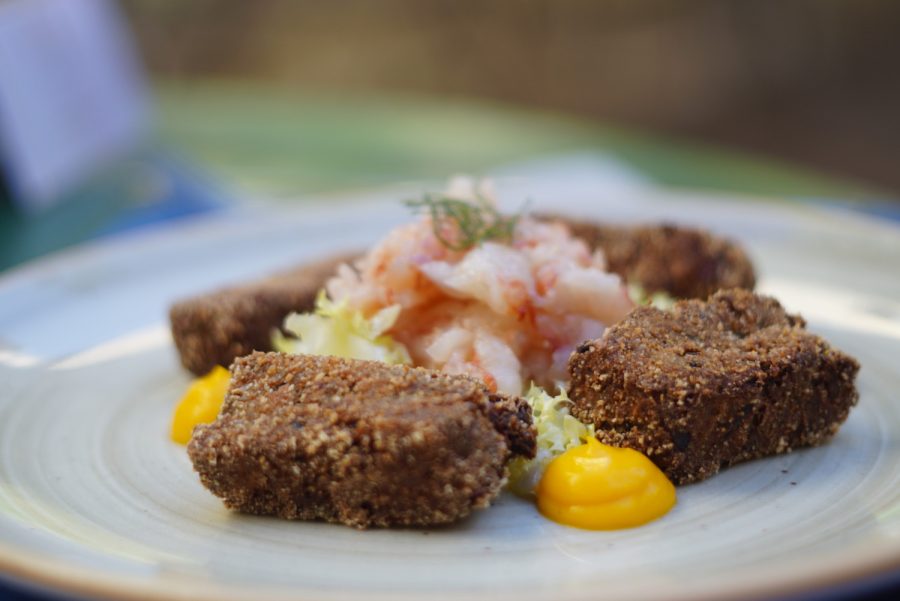 Despite sounding like a summer dish these croquettes can be made in any season provided you have access to the ingredients. It is a versatile dish that can work both as an appetizer, side dish, or a little afternoon snack, the only limit is your imagination. The carrot pure makes for an excellent dipping sauce that adds a sweet and zesty kick to the dish that pairs well with the strong flavor of the croquet.

For the eggplant croquettes
Ingredients
2 kg black eggplants
300 gr cooked lentils, drained
500 gr swiss-chard, boiled and chopped
150 gr grated Parmigiano Reggiano and Pecorino Romano
4 whole eggs
3 garlic cloves, minced
To taste parsley and marjoram, finely chopped
300 gr stale bread, soaked and crumbled breadcrumbs (for the mixture and for breading)

Method:
Start by dicing the eggplant into 2x2cm cubes and boil in salted water for 7 minutes, when cooked, drain the eggplants and squeeze out all the water. In a food processor mix the eggplant together with the lentils, swiss chard, eggs, cheese, garlic and herbs. Once everything is well mixed together add the soaked bread and mix well. At this point add breadcrumbs to thicken and salt and pepper to your liking. Shape the croquettes and cover them directly with the breadcrumbs. Deep-fry in oil 180°C and let drain, they can be served hot or room temp according to the season.
For the carrot puree
Ingredients
1 kg carrot, peeled and finely sliced
1 blonde onion, finely sliced
the juice of 1 lemon
1/2 tsp white sugar
2 garlic cloves
Method
The first is to heat the garlic and onion in a large pan with the olive oil. At the same time blanch the carrots in salted water. When the onion is soft remove garlic and add the carrots and sugar, let it cook at medium heat with little water, adding a pinch of salt. When carrots are very soft add the lemon juice and cook 3 more minutes, after that  puree high speed with olive oil in a food processor until it has a velvety texture, and is extra smooth. Lastly add salt to taste.
Serve the crochets on a plate together with drops of the carrot puree.