Meatballs with potato purée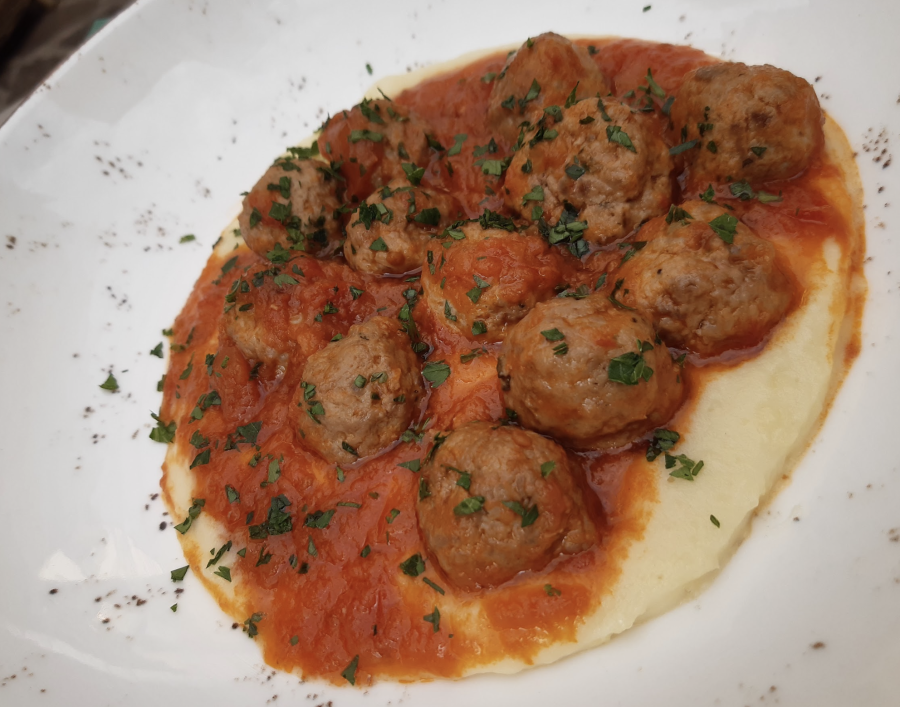 Comfort foods are always a must in every season, so for the upcoming winter season we suggest you warm yourself with our faculty and student's version of meatballs and mash potatoes.
For the meatballs:
Ingredients:
Ground beef 400 g
Chopped marjoram 40 g
White part of stale bread soaked into milk 100 g
1 egg
1 yolk
Grated parmesan 40 g
500 g of Arrabiata sauce
2 Tbsp of Olive Oil
Salt, pepper to taste
Method:
Combine the ingredients in a bowl, shape into meatballs and bake 7 minutes at 180 C. Finish to cook the meatballs in a large pan in the Arrabbiata sauce for 10 more minutes.
For the potato purée
Ingredients:
500 g boiled potatoes
20 g extra virgin olive oil
50 g milk
50 g cream
50 g butter
Salt to taste
Method:
Mush the potatoes and combine over a bain marie adding the rest of the ingredients, cook until you get a silky consistency.
Serve while still warm, setting the purée on a dish an placing the meatballs with the sauce on top.