Two of the Best Cafes in Florence for Abroad Students!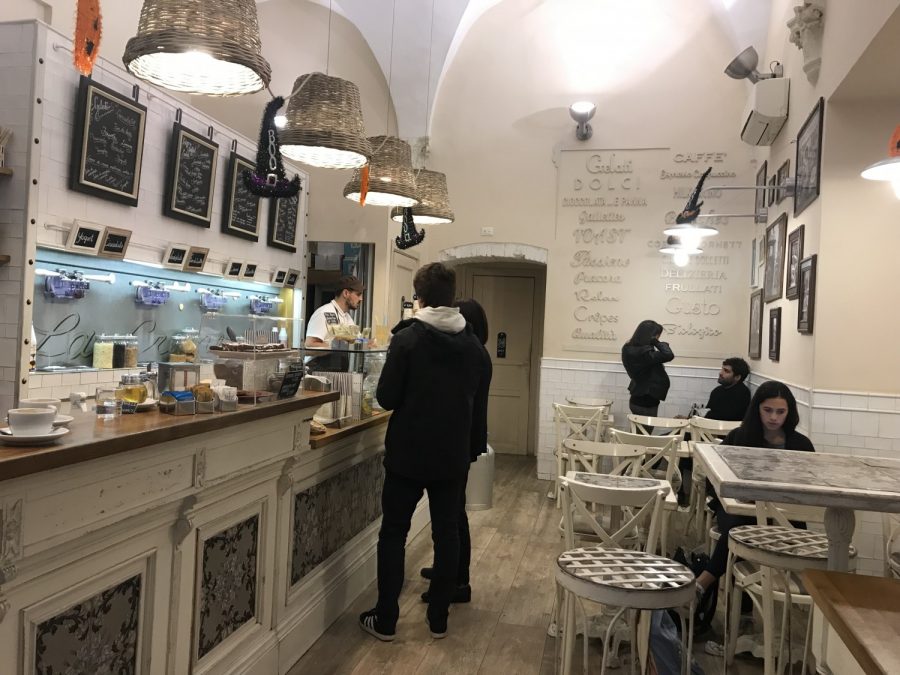 By Adanna Padda e Sarah Mirisola
While studying abroad truly is a dream come true, it is safe to say that the negative effects of culture shock dotake a toll on a person! From the language barrier to the major lifestyle changes, there are many different areasin which one needs to get accustomed. One easy way to feel more comfortable in a new city is throughdiscovering delicious restaurants. A new sense of familiarity arises when you finally find restaurants which you like and can recommend to others. Two restaurants which I believe will satisfy every student studying abroad here in Florence are the Rooster Cafe and La Milkeria.
Rooster cafe is a brunch restaurant with two locations in Florence. The food is delicious and the ambience is incredible. The brunch here is very comparable to brunch in the US, and they haveall the little ingredients which are common in the US but are not a part of the Italian cuisine, such as ketchup and peanut butter. From their banana pancakes, to the English breakfast (which literally hasevery brunch food you could ever ask for), and everything in between, this cafe is the perfect place to eatif you are feeling a little homesick.
La Milkeria is another breakfast restaurant with many options, however they are most famous for their crepes and pancakes. While they have a set menu, they are very kind in that you canalways order a crepe or pancake just the way you want it. Not only do they offer the very best crepes andpancakes, but they also sell the tastiest chocolate chip cookies and brownies – which have been pretty uncommon to find in Florence. The chefs and servers are so clearly passionate about their job and itmakes the experience here all the better!