The 2019 TT Team
By Monica Liu and Daniel Yacoubian
Photos by David Weiss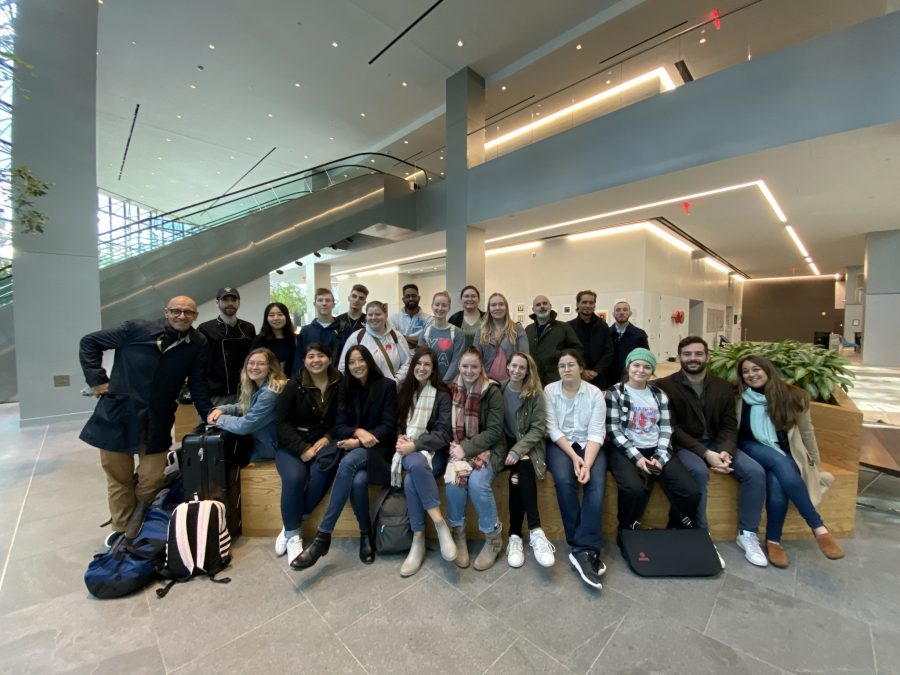 Every year, the TuttoToscana program allows students to bridge two cosmopolitan cities through hospitality and food management, with the objective of bringing Tuscan culture to NYC. We're proud to present this year's team and give you a preview of our BOH teammates, their passions, and how they vividly demonstrate Tuscan culture in NYC through their love of food.
We first chatted with the culinary arts faculty leader, Executive Chef Andrea Trapani, about his inspirations and what made him decide to become a chef.
FOH: Chef Andrea, do you follow your head or your heart when under pressure?
AT: To be honest it starts in two parts. It starts with passion, however this must be regulated with a stable mind.
AT: To be honest it starts in two parts. It starts with passion, however this must be regulated with a stable mind.
FOH: What made you want to become a chef?
AT: My family ran a restaurant when I was a kid. As I grew up, I was immersed in the food industry. I looked up to my father who studied gastronomy, and this is how I ended up pursuing this career.
We then caught up with culinary arts student team member Katherine Pich:
FOH: What's a great memory that led up to your experience in New York?
KP: When we were prepping in Florence. It was fun exploring the city itself as well as the cuisine the Italian culture has to offer.
FOH: And when under pressure do you work with your head or your heart?
KP: I definitely work with my head under pressure. I'm used to working under a lot of stress so I don't focus on it much and stick with a flow.
In conclusion, the back and front of the house teams got to know each other on a personal and professional level. The colleagues we were with for the past weeks have a great future ahead of them and we look forward to working closely together for the rest of the TuttoToscana program. We anticipate an intense week in NYC and ouru goal is effectively serving guests at a high professional standard, as well as cooperating smoothly as a team.
Full 2019 Team Roster:
Culinary Arts
Led by Executive Chef Andrea Trapani and Executive Sous Chef Massimo Bocus
Myles Bryan, Jamie Cervasio, James Herzberg, Maiah Johanningmeier, Caileb Pate, Kendra Smith
Baking & Pastry
Led by Head Pastry Chef Simone De Castro
Charles Ewald, Emma Fitzpatrick, Jocelyne Flores, Michaela Guerra, Megan Hirst, Alyssa Kraus, Evangeline Lemieux, Rachel Manelas, Katherine Pich
Front of the House
Led by Hospitality Management Coordinator Salvatore Procopio
Monica Liu, Daniel Yacoubian
Check out what we're up to on the TuttoToscana FB page and the Apicius Instagram accounts!